 What can Physiotherapy help with?
Back and neck pain

Ligament and muscle tears and strains

Tendon problems

Arthritis and other joint conditions

Work related pain

TMJ/Jaw Pain

Concussion

Sciatica

Bell's Palsy
Facial Palsy
On your first visit, you will be asked about the problem that has brought you to see us and the impact on your life and activities. Your physiotherapist will want to know about previous injuries, your general medical heath, and your physical goals.  They will then perform a physical examination to establish what anatomical structure/s are the source of your pain, and what underlying factors might be contributing to the problem, such as weakness or biomechanical issues.  From here, your physio will discuss the findings and consider the treatment options with you to achieve your specific goals.  The treatment plan is tailored to you.  Follow-up sessions will continue the treatment process and any adjustments, based on how you present, can be made to the plan.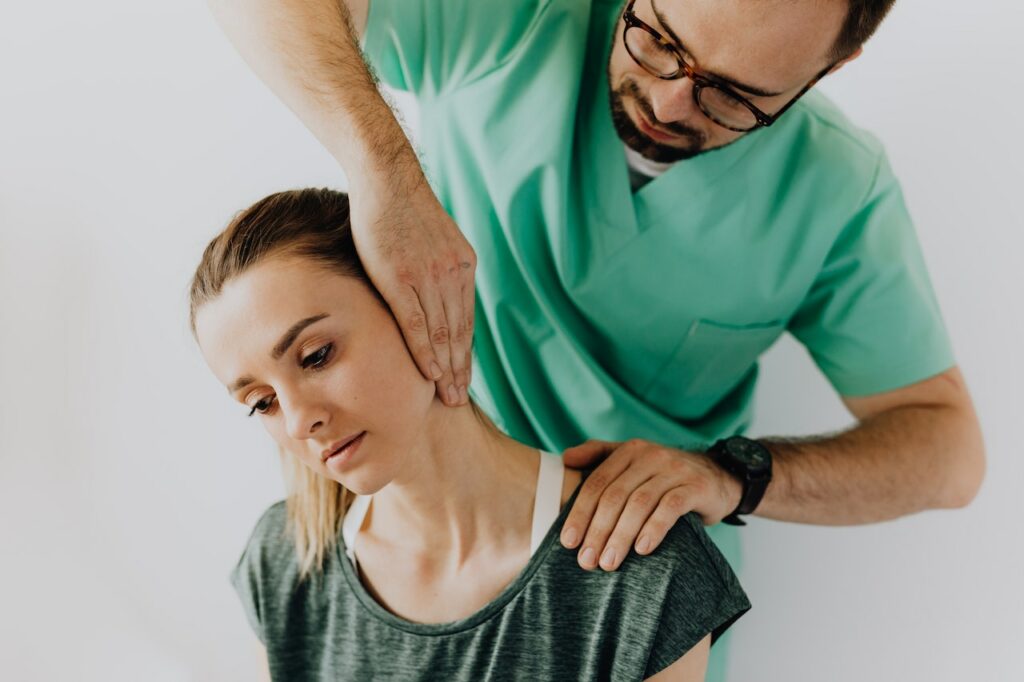 What forms of treatment can be offered?
Manual therapy: including joint mobilisations or manipulations and soft tissue techniques such as massage.

Exercise rehabilitation: to strengthen, mobilise, and stretch specific areas – the can be in the form of weights based exercise, Pilates mat or reformer

Movement analysis and correction: to improve alignment, movement patterns, reduce the load on sensitive tissues, and improve performance.

Shockwave therapy

: to assist in the rehabilitation of tendon problems.

Acupuncture/needling: can be helpful in relieving pain and relaxing muscles.

Education and advice: one of the most important and effective aspects of rehabilitation is to understand more about the problem and the best ways to facilitate and take part in your own recovery.  You will be given a clear explanation of the diagnosis and any other underlying causes, and we will discuss what is required to address these issues and reach your goals. 
About our physiotherapists
All our physiotherapists are registered with and regulated by CORU and the ISCP (Irish Society of Chartered Physiotherapists).  They are a highly experienced team and have completed numerous postgraduate studies.  They combine vast experience gained across all sectors – private, public, and many areas within professional sport.
If you are suffering with pain or injury that's stopping you do the things you enjoy or need to do, if you have niggles that are annoying you, or if you have some specific sporting/fitness challenges you want to prepare for, then we can help.
If you would like to book an appointment, or would like further information, please contact us on 0238859972, click this link or email info@maxphysio.ie